Today is Jeff Scarola's favorite day of the year: MLB Opening Day. This off-season had plenty of drama, most of it surrounding whether or not we would actually see baseball on time. A shortened spring training this year leads to an MLB Opening day arriving a little quicker than most are used to seeing. Everybody has their opinions on this season's predictions, but we never know what to expect. I can guarantee not many people thought that San Francisco Giants would be a playoff team, let alone a 107 win ball club last year. This year I think is somewhat unique. I feel that the divisions are either fairly cut and dry as to who will win, or it's a complete crap shoot. Either way, it's going to be fun watching this season play out.
AL East
Contenders: Boston Red Sox, New York Yankees, Tampa Bay Rays, Toronto Blue Jays
Remember when I said a division could be a crap shoot? This is exactly what I meant. In a 6 team playoff format, it's very possible that all three wild card teams come from the AL East. When you look at a team like Boston, they have a lot of power in their lineup. Rafael Devers, J.D. Martinez, and Xander Bogaerts all returned to the lineup, and the Red Sox didn't stay quiet in free agency either. They added one of the top free agents of this offseason in Trevor Story, acquired former Boston favorite Jackie Bradley Jr. and signed veteran pitcher Rich Hill to round out the rotation. The main question will be can the Red Sox rotation hold things together. If the answer is yes, then they could have another playoff run in them.
The New York Yankees are, well, I don't really know what to expect. I can see them winning anywhere from 81 to 95 games and wouldn't be all that surprised. After being unable to grab a shortstop in free agency, the Yankees shipped off Gary Sanchez and Gio Urshela for Josh Donaldson and Isiah Kiner-Falefa. At least defensively, it sures up the third base side of the infield defensively for a team that struggled on that side of the field last season. But will the sacrifice of offense for defense be their downfall? And where does DJ LeMaheiu fit into this rotation? The pitching rotation, outside of Gerrit Cole, has some big question marks. Will Severino be the guy we saw in 2018 now that he's healthy and can Jameson Taillon be effective coming off of ankle surgery. But should it come down to it, the Yankees have one of the deepest bullpens in the majors. Aroldis Chapman, Chad Green, and Jonathan Loaisiga are a three headed monster teams wouldn't want to face at the end of games. Additionally, if Zack Britton makes an appearance after his stint on the IR, this bullpen could be a big reason this team makes the playoffs.
Not many teams can be a contender missing their top two pitchers in the rotation, but here we are talking about the Tampa Bay Rays. No Tyler Glasnow, no Shane Baz, even no Yonny Chirinos. They don't have a true ace on their active roster, and this could hurt them. Shane McClanahan is the de facto ace in this rotation. Although he's a decent pitcher who has seen some success in his short MLB career, he lacks experience. Thankfully he has a lot of experience behind him in Kluber and Yarbrough. Where Tampa is lacking in their rotation, they make up for in overall team ability. They have a top 5 defense from last year in terms of runs saved, ranked second in runs per game, and are still getting better. Randy Arozarena, Wander Franco, and Brandon Lowe, likely the top 3 hitters in this lineup, are all 27 years of age or younger.
If I had a preseason power rankings, the Toronto Blue Jays are undoubtedly a top 3 team. I genuinely had trouble finding their weak link as this team can do it all. Their core is young, they can hit, they have great pitching, and have the ability to have the road to the World Series go through Toronto. All across the field they have all star talent. Vladdy Jr., Bo Bichette, George Springer, Lourdes Gurriel, Teoscar Hernandez, and the newly acquired Matt Chapman round out one of the scariest teams in baseball. They lost Cy Young winner Robbie Ray, so they added Cy Young finalist Kevin Gausman as well as Yusei Kikuchi. They could even run with a 6 man rotation using either Ross Strippling or Nate Pearson. Maybe the bullpen is the weak link by default, but this team is, in their minds, ready to make a run at the pennant.
AL Central
Contenders: Chicago White Sox, Detroit Tigers
I'm gonna spoil this one early: this is Chicago's division to lose. They were the only team with a winning record in the division last season. Their starting lineup and rotation remains relatively unchanged, as their major loss this offseason was pitcher Carlos Rodón. However, they added in second baseman Josh Harrison, filling one of the few holes this offense has, as well as getting Michael Kopech back into a starting role. This ball club has one main question: can the White Sox stay healthy or will they be losing considerable man power once again? They found themselves constantly with players on IR and shuffling lineups around last season. They have the offense and the patience at the plate to make pitchers work longer at bats and capitalize on mistakes. Eloy Jiménez, Yasmani Grandal, and Luis Robert all missed significant time, with none of them eclipsing 95 games. If they stay healthy, they stay the favorite.
The Detroit Tigers aren't necessarily a bad team, they just aren't up to the level of Chicago. They added free agent shortstop Jávier Baez and traded for Austin Meadows. They have decent players, but I doubt it's enough to make the playoffs. They'll end up somewhere between 78-84 wins, which will be short of a wild card spot.
AL West
Contenders: Houston Astros, Los Angeles Angels
As a fan of baseball as a whole, the top thing on my 2022 wish list is for the love of God please let Mike Trout stay healthy. He hasn't played over 140 games since 2016 and MLB is more fun when he plays. We haven't seen the combination of Mike Trout and Shohei Ohtani as much as we would have hoped through the first three years of the duo being paired together, but this could be that year everybodys been waiting for. The Angels are likely to start this season with a six man rotation, and likely eventually going to five as I see Michael Lorenzen taking a long relief role on this team. They have the ability to be great, with a pair of all stars at each corner in Jared Walsh and Anthony Rendon. They signed the offseason arm they needed in Noah Syndergaard in a high risk a reward scenario given his lack of innings over the last two seasons. Two main thoughts pop into my head when I think of the Angels. Can Mike Trout stay healthy enough to get this team into the playoffs? Can Shohei Ohtani have a repeat of his MVP season last year? If either one of those questions is answered with a "no", they'll have trouble making the playoffs.
Houston has been causing problems in the AL West for the last 5 years, and this year is gearing up to be much of the same. The lineup looks relatively unchanged for the most part. Jose Altuve, Alex Bregman, Michael Brantley, and Kyle Tucker are set to have bug years once again this year. The starting pitching has taken a small hit, losing Zack Greinke to the Royals and Lance McCullers Jr. to IR. Look for Christian Javier to step up and take on that last starter's role for the time being while McCullers works back from injury. At the end of the day, does LA have enough star power to take down Houston?
NL East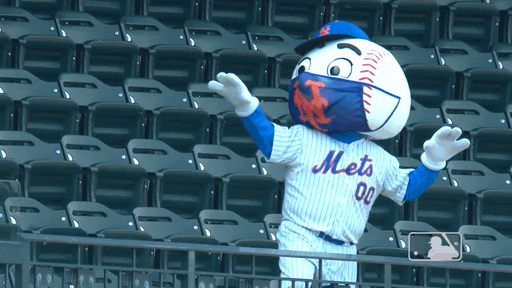 Contenders: Atlanta Braves, New York Mets
The World Champion Atlanta Braves look to defend their title in 2022 and are going to have their work cut out for them. This team has one thing I really like, and that is their bullpen arms. They were clutch all postseason long and I think they have one of the more underrated bullpens in baseball. Arms like Tyler Matzek and AJ Minter showed they can show up in big moments and add Kenley Jansen as their ninth inning guy is going to be key in August and September. They have decent infield depth with Dansby Swanson, Ozzie Albies, and Matt Olson. Olson has big shoes to fill replacing Freddie Freeman, but I think he will rise to the occasion. He's shown the ability in the field with three golf gloves in the last 4 years, but he has to be better at the plate. Slashing .210/.314/.403 just won't cut it given the level of production Freeman has brought to the team. The big question surrounding the Braves is if they can do enough just to stay competitive through the first month of baseball while Ronald Acuña Jr. can recover from injury. Barring any setback, he's expected to return in early May and give this team a huge boost upon his return.
Ah, the New York Mets, the team that loves to play with my emotions. Steve Cohen made it known that he wants this team to be successful no matter the price, and he wasn't joking. The Mets were one of the most active teams this offseason, acquiring one of baseball's best arms in Max Scherzer, as well as going out to get Starling Marte and Eduardo Escobar, addressing two big needs in a corner outfield and every day third baseman. When healthy (if that ever happens), New York has one of the strongest pitching rotations in baseball. Jacob deGrom and Max Scherzer is undoubtedly the best duo in baseball, with a decent supporting cast in 2021 all star Taijuan Walker and newly acquired Chris Bassitt. There's just one small problem: historically the Mets have just as much talent in the field as they have on injured reserve. In order to win this division, the Mets have to stay healthy.
NL Central
Contenders: Milwaukee Brewers, St.Louis Cardinals
This division is the one I had the most trouble deciding who I think ends up as the victor. Starting with Milwaukee, they have three main offensive weapons. Kolten Wong will likely lead off and provide a spark plug for the Brewers, followed by Lorenzo Cain and former MVP Christian Yelich. Outside of that top three, there aren't too many bats in this lineup that would be concerning me. They lacked offense in the NLDS last season and haven't done all that much to address it. They brought in Hunter Renfroe in a trade with Boston, but he isn't a huge bat that's warranting pitching around. Willy Adames has a decent bat, but his discipline at the plate scares me, tallying over a strikeout per game last year. I think Andrew McCutchen is on the decline this year as his age will finally catch up with him. One more bat could've helped.
However, their pitching staff is something that any coach would dream of having. Current NL Cy Young Corbin Burnes heads this rotation followed by Brandon Woodruff and Freddy Peralta for a solid 1-2-3 punch. Additionally, Josh Hader is one of the few pitchers in the MLB that can go out and be comfortable trying to lock down a five or six out save opportunity if necessary. Having that sort of pitcher in your arsenal as a closer gives you a leg up on the rest of the league. As long as he doesn't get overused throughout the season, Hader could be a candidate to lead the league in saves.
Now to the St. Louis Cardinals, who I would say have something to prove this year after the heartbreak they faced in the NL Wild card game. This team has a lot of power with Nolan Arenado and Paul Goldschmidt, veteran leadership in Yankee Molina, Adam Wainwright, and recently signed Albert Pujols, and good young pitching to boot. Jack Flaherty and Alex Reyes, arguably the two most talented pitchers on this roster, will start the season on IR. In order to succeed, they have to survive until pitching reinforcements arrive. But the one thing that gets overlooked is that this season could be the last one for a trio of legendary Cardinals. Adam Wainwright, Yadier Molina, and Albert Pujols have been the most recognizable Cardinals in the last 20 years. I think more than anything, this team wants to win for them.
NL West
Contenders: Los Angeles Dodgers, San Diego Padres
Before anybody says anything, yes, I left the San Francisco Giants off of this list. The team with the best record in the MLB last season will not repeat that success in my opinion. They had a lot of players playing over their head, and I don't see that happening again. But if any team can put up a 100 win season, it's probably the Los Angeles Dodgers. There is so much star power from top to bottom, they are number one in my preseason power rankings. When healthy, they boast a starting rotation where the 4th man, likely Dustin May, could be a solid 2 on the majority of rosters in baseball. There is no weak link in the starting lineup between Mookie Betts, Freddie Freeman, Trea Turner, Max Muncy, and Gavin Lux. They lost Kenley Jansen, just to bring in Craig Kimbrel. They don't reset or regroup in the offseason, they reloaded and they are not messing around.
The only team in this division to have a chance to take them down is the San Diego Padres. They have a litany of starting pitching from Yu Darvish to Blake Snell to Mike Clevinger and newly acquired Sean Manaea. Across the infield they boast arguably the best infield in baseball between Manny Machado, Jake Cronenworth, Eric Hosmer and Fernando Tatis Jr. Tatis, one could argue, is the best player in baseball given his power, talent, and overall ability. He makes baseball fun to watch for everybody. The one place they lack compared to their divisional rival would be the bullpen. Dinelson Lamet could step into either a long relief role or spot start role, but the bullpen doesn't have that one or two shutdown pitchers needed to succeed. San Diego will be able to make a run at the playoffs, just not as a division winner.
AL Playoff Picture
AL East: Toronto Blue Jays
AL Central: Chicago White Sox
AL West: Houston Astros
AL Wild Card: Tampa Bay Rays, Los Angeles Angels, New York Yankees
NL Playoff Picture
NL East: Atlanta Braves
NL Central: St. Louis Cardinals
NL West: Los Angeles Dodgers
NL Wildcard: New York Mets, Milwaukee Brewers, San Diego Padres