A week into the MLB season isn't a long amount of time, but it's an important time in the MLB. With all of the events in the coming weeks, including the NBA Playoffs, NHL Playoffs, and Kentucky Derby to name a few, the first part of the MLB season tends to get lost in the shuffle a bit. That's why I'm going to be doing my MLB power rankings every couple of weeks. It keeps people up to date and it keeps me keen to everything going on. Some teams may be a surprise, others probably not. But either way, let us know your thoughts and reach out to us at Fire'd Up Sports Network on Facebook Twitter and Instagram.
1. Los Angeles Dodgers - No surprise here as I think they have the most talent and are the best team in baseball. The pitching for the Dodgers has been mostly consistent with the exception of the series finale in Colorado. It's the Dodgers bats that needed a bit of a wake up call. They proceeded to put up over seven runs each of the last three games.
2. Toronto Blue Jays - If you didn't read my last piece about my regular season predictions, I have Toronto as my favorite to win the AL East. They split a 4 game series in the Bronx only surrendering 11 runs. On the other hand, they were shut out in their two losses and only scored 10 runs total. George Springer and Vlad Guerrero Jr. have looked great at the dish, but this team can't live on the long ball forever.
3. Houston Astros - Love them or hate them, this team shows up every year picking up where they left off, regardless of who's on the roster. Alex Bregman has been great, Chas McCormick has been a pretty good replacement for George Springer this year. Houston's biggest question to open 2022 was how would Carlos Correa be replaced. And Jeremy Pena has delivered, being tied for the team lead in hits so far in this young season. When Kyle Tucker and Jose Altuve get going, this team will climb in the rankings.
4. Chicago White Sox - Tim Anderson could very well put himself into MVP conversations this year. He's started red hot at the plate going 8-for-17 with four extra base hits. What keeps them lower on this list is pitching, or lack of pitching for better terms. They're missing key starters in Lucas Giolito and Lance Lynn, as well as offseason signing Joe Kelly. The team's success isn't squarely on their shoulders, but it definitely won't hurt.
5. Tampa Bay Rays - Make no mistake, he may only be 21 years old, but this is Wander Franco's team. It's tough to argue otherwise. There may be other leaders in the clubhouse, but he is their guy. The bats are going to have to be great for the Rays to succeed. Or at least until Tampa can get some of their starting pitching back from injured reserve
6. New York Yankees - New York continues to amaze me for all of the interesting reasons. Gerrit Cole and Jordan Montgomery, the two Yankees I thought would have the least of the issues in the staff, have looked pedestrian at best. But hell, the rest of the pitching looks good. I stand by the statement that getting a game into the bullpen's hands means it's a wrap. They currently have the second best bullpen in terms of ERA with a ridiculous 1.30 ERA.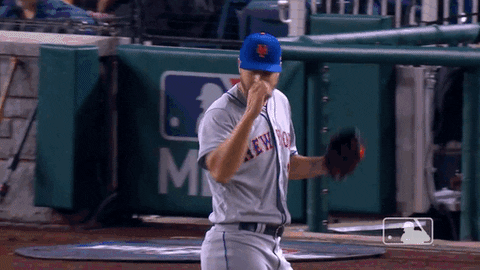 7. New York Mets - Okay I'll be honest, I liked Tylor Megill last year, but I didn't think he'd step up like this. 2-0, 6 hits, no runs and no walks through two starts, easily the most impressive Met so far this season. However, the Mets did get to beat up on a pair of weaker teams in Philadelphia and Washington, and that trend may continue against Arizona. Not their fault, but they need to face better competition to move up.
8. San Diego Padres - San Diego is such a fun team to watch. You never know if you're going to get a pitchers duel or just an absolute blowout. They're the kind of team that can outhit you when the pitching struggles, and outpitch you when the bats are falling flat. But one thing is for sure, they miss Fernando Tatis Jr. in that lineup. He brings that team to another level with his talent and energy.
9. Atlanta Braves - Ignoring their losing record, the Braves haven't been playing horrible baseball. But this is the worst case scenario for the Braves, as they deal with injury and a front loaded schedule playing 29 games in the first 29 days of the season. I originally said that Freddie Freeman left big shoes to fill, and Matt Olson has done that and then some. He is currently the biggest bright spot, slashing .407/.543/.630
10. San Francisco Giants - How do the Giants keep doing this? San Francisco has an average offense at best, led by veteran Brandon Belt. But, the undeniable catalyst of this team is their pitching. They continuously plug pitchers into their rotation and it's been paying off big time. The boys by the Bay have the fourth best team ERA in baseball at 2.62 and have not surrendered more than 5 runs in a game thus far.
11. Boston Red Sox - Yes, I have 4 AL East teams in the top 11. But Boston is MUCH better than their record indicates. They have a lot of pop in their lineup between Rafael Devers, J.D. Martinez, and Xander Bogaertes. Where they struggle is being susceptible to the long ball, with over half of their runs against total coming via home run.
12. St. Louis Cardinals - A team similar in fortune to the Mets, St. Louis has had the luxury of beating up on the lowly Pirates and Royals. Their first real test in Milwaukee they lost 5-1. Nolan Arenado and Tommy Edman have led the charge offensively, with only Adam Wainwright looking good in a start. But they've also had multiple games rained out, so it's hard to move them up or down in the rankings. Winning this series against The Brewers could make an impact in the next power rankings.
13. Milwaukee Brewers - Many people would likely have Milwaukee over St. Louis, but they didn't impress me across the board. In two series' Milwaukee should have won against Baltimore and the Chicago Cubs, they managed to escape with a 3-3 record and -8 run differential. Only reigning Cy Young award winner Corbin Burnes has looked decent with a 2.25 ERA in two solid starts. I expected more from this ball club to open the year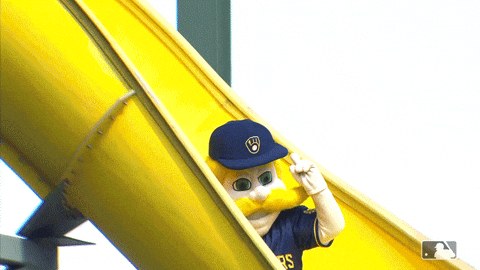 14. Philadelphia Phillies - It's been a story of the good, the bad, and the ugly for Philly. Good: the newbies on the team in Nick Castellanos and Kyle Gibson have been very productive in their brief tenures in Philly thus far. The Bad: starting 1-3 in the division, with the one win being a Mets collapse, is never a great start. The ugly: reigning NL MVP Bryce Harper is currently hitting .160 and Kyle Schwarber is hitting .111
15. Los Angeles Angels - There's no other way to say this than this team is top heavy. And their stars have fallen flat to start the year given lofty expectations. Although Michael Lorenzen and Noah Syndergaard are welcome additions, the writing is on the walls. A healthy Mike Trout and MVP Shohei Ohtani are the only hope this team has of making a playoff run. And so far, they've both been a letdown.
16. Cleveland Guardians - If I were to ask you which team would lead the league in run differential through one week of baseball, nobody's answering the Guardians. But here we are with Cleveland's offense putting up 44 runs in their last four games, after mustering just one in their first two. The pitching looked great against Kansas City, the offense looked great against Cincinnati, but I don't think this lasts, and I can't overreact on a couple good games. But if they keep this up, I'll have to reconsider.
17. Colorado Rockies - I did not expect Colorado to be this high when I first started writing this. But looking back to what they've done so far, they held the best team in baseball to under 4 runs a game in a ballpark that is notorious for the ball flying out of the park. German Marquez looked great in his first outing, giving up one run in three hits through seven innings. CJ Cron and Kris Bryant have looked great offensively. The rest of the team has not, including Charlie Blackmon who's hitting a brutal .140 this moment.
18. Seattle Mariners - I can't do this is as well as Frankie Montgoris has broken the team down in his vlog series "Hopeless in Seattle" (absolutely check that out) but the title is perfect: Hopeless. In a lineup hitting .191, J.P Crawford is the sole bright spot, going 10-for-24 to start the year. One of the MLB's brightest prospects in the last few years, Jarred Kelenic, may slowly play himself out of the lineup.
19. Chicago Cubs - Remember Seiya Suzuki when Rookie of the Year voting comes around. He's already got 3 home runs and 10 RBI through 6 games, having hits in every game. The pitching rotation has been good throughout their first cycle, with the exception of Kyle Hendricks' start against the Pirates. Are they playing above their head? Maybe. But they're playing well, and for the time being they'll stay here.
20. Detroit Tigers - Austin Meadows has been an incredible pickup for Detroit and has been the main source of offense for the Tigers. What worries me is the starting pitching, between Tarik Skubal, Casey Mize, and Eduardo Rodriguez, has been holding the Tigers back. They have talent, but have been underwhelming to start the year.
21. Minnesota Twins - Minnesota's offense is nothing short of abysmal, hitting just .181 to start the year. That's good enough for 29th in the league. Luis Arraez is the only batter hitting over .240 for the Twins. Dylan Bundy had a good first outing for the Twins, but the rotation is nothing to write home about. I expect them to get better and move up the list, but I'm not impressed here given who they have in their lineup.
22. Kansas City Royals - This team is hurting for consistency. The only consistency they found is playing consistently poor baseball. Zack Greinke looked great in his return to where it all started, and maybe he can impart some wisdom on the youth of this team, specifically the starters. Offensively, Andrew Benintendi has been their best player. Bobby Witt Jr., when he puts the bat on the ball, has shown his combination of power and speed with all three of his hits going for extra bases. It's an adjustment for him, but he'll be eased into it.
23. Texas Rangers - Marcus Semien and Corey Seager were the highlights of this team's offseason. And they were paid as such. One of them, Seager, has looked to be worth the money, hitting .346 to start the year. Semien, on the other hand, is hitting .111 and looks awful right now. Pitching has been shaky to put it nicely. Not surprised to see them down here.
24. Miami Marlins - Miami added a decent amount to their lineup this year, including Jacob Stallings and Jorge Soler. Unfortunately, Marlins have been floundering, with both of their key additions hitting under .150. The pitching, specifically the starters, have looked to be in mid season form, with four starters boasting a sub 4.00 ERA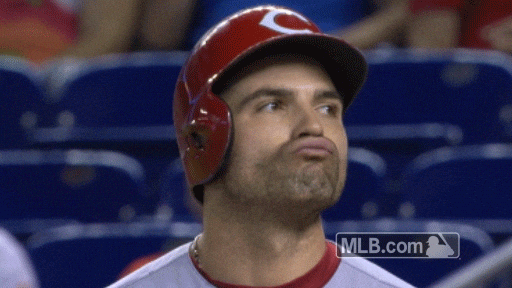 25. Cincinnati Reds - Cincy has a lot of things. Offensive talent may not be one of them. Outside of Jonathan India and Joey Votto, who's struggling to start the year, there isn't anything to get excited about. Tyler Mahle has looked good in his first two outings, only giving up 1 run through 9 innings of work. Other than that, get ready for a long season Reds fans.
26. Washington Nationals - Get Juan Soto some help please. Josh Bell is a nice piece, but Soto is going to have to figure out if a blank check is worth playing on a team with little future in the upcoming years. Trea Turner and Max Scherzer were sent to the Dodgers in a trade package, and Washington hasn't done anything remotely worth bragging about.
27. Oakland Athletics - Speaking of teams that sold everything, Oakland is ready to start their rebuild. In doing so, anybody of any value, with the exception of Frankie Montas, was traded this offseason. Yes, they had a surge offensively within the last few days, even taking three out of four from Tampa Bay. But we all know this isn't going to end well. Tough to see, but hey, you're not the worst team in the AL!
28. Pittsburgh Pirates - congrats to GM Ben Cherington, who somehow convincedKe'Bryan Hayes that Pittsburgh was a place for the future with an 8 year extension. And Hayes has looked to be worth every penny so far this year hitting over .400 early on. The offense this team has isn't awful, but the pitching is absolutely horrendous. Jose Quintana was the lone bright spot in the rotation, going 5.1 innings of one run baseball, while the rest of the starters looked somewhat lost at times.
29. Arizona Diamondbacks - when you start your first two games of the year getting no-hit your first two times through the lineup, it's going to be a painful season. They've shown an inability to play good baseball in any facet, whether it be offensively or defensively. I can't even pick out a bright spot when your team is batting under .140. If there was a bright spot, Merrill Kelly has yet to give up a run in 2 starts and the bullpen hasn't looked as bad as the rest of the team.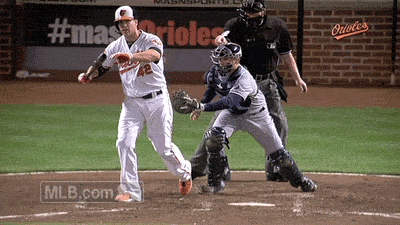 30. Baltimore Orioles - I'm going to do what Baltimore did: barely acknowledge the on field play this season and look to the future. The orioles have a lot of good young talent both actively playing in the majors and minors. Ryan Mountcastle is coming off of a decent rookie year and looking to build on that momentum. Cedric Mullins is the all star on this team, and Anthony Santander is putting a nice start of the year together hitting .400. But everybody is just waiting for the savior in catcher Adley Rutschman and whoever Baltimore ends up drafting first overall this year.