A little over a month into the season, and we've seen a lot of action so far this season. Already two no hitters and a cycle early in this season shows the excitement is starting early. But does that excitement translate into movement up the power rankings in the second installment of my power rankings?
1 New York Yankees (Previously 6): Rising to the top from 6th, New York has looked great after a shaky start to the season in the first couple series. I said in the first rankings that they have the best bullpen in baseball. I'm doubling down here. Get through the sixth and it's game over.
2 Los Angeles Dodgers (Previously 1): Falling one spot, it's tough to knock the Dodgers since they haven't really faltered. They just haven't been as good as the Yankees. Losing Clayton Kershaw to the IL hurts, but they have too much talent to let down at this point in the year.
3 New York Mets (Previously 7th): My Mets bias wants me to put them at 1, but I just can't do it. They haven't dropped a series yet this year, but they haven't faced a team in my top 10 either. Losing McCann hurts as he's been great behind the plate for the Amazins.
4 Los Angeles Angels (Previously 15): Halos go flying up the chart and into the top 5. Starting rotation has been a Godsend for this team, just please let Mike Trout stay healthy.
5 Milwaukee Brewers (Previously 13): For a team that's middle of the road in terms of team batting average and ERA, Milwaukee finds a way to win games.
6 Houston Astros (Previously 3): I previously said Jeremy Pena was filling Correa's shoes well, and he continues to impress. But if Houston's pitching kelps pushing like this, watch them climb into the top 3.
7 San Diego Padres (Previously 8): Could Manny Machado be NL MVP this season? It's early, but he looks every bit worth that massive contract he has.
8 Tampa Bay Rays (Previously 5): Tampa has spent the past couple of weeks beating up on weaker opponents before getting crushed by the Angels, Yet they are second in the AL East.
9 San Francisco Giants (Previously 10): Same story the past few years. They cycle their rotation around, get a bargain pitcher in the offseason (Carlos Rodon), and they've been competing ever since.
10 Minnesota Twins (Previously 21): The pleasant surprise of the regular season so far, the Twins sit in first place in the AL Central. A weekend series with the Guardians could create more separation.
11 Toronto Blue Jays (Previously 2): Definitely did not think they'd be a .500 ball club at this point. They've gone 2-8 in their last 10, tied for worst in the MLB.
12 St. Louis Cardinals (Previously 12): A season of inconsistency here. A streaky team that has to get hot at the right time to succeed.
13 Chicago White Sox (Previously 4): Had they both gone 8-3 in their last 11, they'd find themselves lower. Their bats need to wake up, ranking in the bottom
10 of the league.
14 Cleveland Guardians (Previously 16): Cleveland has a ton of bats, evident from their second best batting average. If only the pitching could catch up.
15 Colorado Rockies (Previously 17): You have to love that altitude in Colorado, as they lead the league in average. On the other hand, they're dead last in hits/9 IP
16 Atlanta Braves (Previously 9): Atlanta sits in the bottom third of the league in terms of hits per game and ERA. Acuña looks good in his return, but still needs time to get into full form.
17 Philadelphia Phillies (Previously 14): I really want to make jokes about blowing a 7-1 lead in the ninth. And as I write this, they've blown another ninth inning lead to the Dodgers. Bats work well, the arms haven't.
18 Arizona Diamondbacks (Previously 29): The batting is still abysmal and I don't see it changing anytime soon. At least the starting pitching has been great the last three weeks.
19 Seattle Mariners (Previously 18): George Kirby looked great in his Mariner debut. Julio Rodriguez is coming along well. Jarred Kelenic, have fun in Tacoma.
20 Miami Marlins (Previously 24): Miami is the only sub .500 team with a positive run differential. Even though that's a positive, at the end of the day, they still have a losing record.
21 Oakland Athletics (Previously 27): Seeing how they've played the last three weeks, I can see why nobody wants to go to their games. They have no pop in the lineup and no excitement on the roster offensively.
22 Boston Red Sox (Previously 11): Oof. Trevor Story hasn't looked good at all. But outside of Martinez, Devers, and Bogaerts, no every day player has looked good.
23 Texas Rangers (Previously 23): Texas is the team we all thought they were to start the year. Struggles talent wise, but rarely are an easy win on the schedule.
24 Pittsburgh Pirates (Previously 28): They're in third place by default in the NL Central. There's no starting pitching on this roster and they could drop in these rankings very soon if that doesn't change.
25 Chicago Cubs (Previously 19): No position player is hitting .300+ and the pitching staff has looked shoddy at best. But hey, Marcus Stroman finally figured it out. Kinda.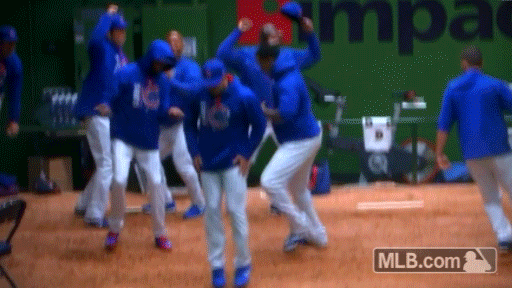 26 Washington Nationals (Previously 26): Josh Bell is having a breakout season so far, sitting third in the MLB with a .342 average. But one player can't save a sinking ship.
27 Baltimore Orioles (Previously 30): Out of the cellar of the power rankings, Baltimore hasn't been as bad as everybody thought they would be. Keep an eye out for Bruce Zimmerman.
28 Kansas City Royals (Previously 22): Kansas City puts the ball in play a lot, which is great. Bad thing is, they don't find the holes in the opposition's defense. They lack offense.
29 Detroit Tigers (Previously 20): The Austin Meadows trade looks good, as he's the only one doing anything of significance. Unfortunately, he's the ONLY ONE doing anything of significance.
30 Cincinnati Reds (Previously 25): They can't be this bad all season. The pitching will eventually catch up. But they won't contend for anything other than the first pick in the 2023 draft.