NBA Finals week; my absolute favorite time of the basketball year. The last few finals matchups have felt "weird". As basketball fans we had become so accustomed to a LeBron vs. the Warriors finals matchup. The last two saw a totally different narrative, with LeBron winning the title out of the West in 2020 and Giannis and co. taking down the. Suns (yes the Suns) in 2021.
Enter the 2022 Golden State Warriors, who I'd like to note I had making it out of the West in my last article. Steph Curry transformed into a leader and proved why he is the hardest 1 on 1 cover in the league. The supporting cast, including a fully healthy Klay Thompson, have been great the entire playoffs. This feels like the 2015 Warriors team to me, the pre-Durant team that could beat you in so many different ways.
Their opponent might be the most intriguing that they've ever played in a Finals series. The Boston Celtics were a play-in team at best and were sitting under .500 as the end of January approached. By the end of the regular season, they were the hottest and arguably most feared team in the Eastern Conference. Tatum and co. took down the Nets, the reigning champion Bucks, and the Heat to earn this matchup with the Warriors. Another team that can do it all on both sides of the ball, this matchup could go either way.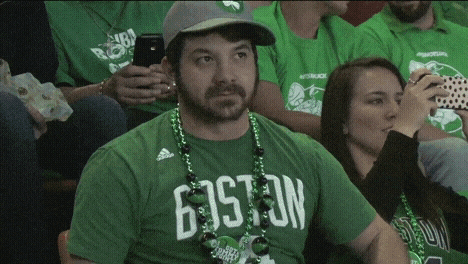 Let's break this down further and dive into positional battles:
Point Guard: Curry vs Smart
- Advantage: Curry
§ Steph Curry is a top 3 PG ever and is on his way into the top 10 All-Time player convo. Marcus Smart is a nice player, and he should give Steph some trouble when guarding him, but this matchup still isn't close by any means.
Shooting Guard: Thompson vs Brown
- Advantage: Brown
§ As good as Klay has been at times during this postseason run, the Celtics cannot win without solid contributions from Jaylen Brown. Brown was not expected to score at such a high level coming into the NBA, but he has blossomed into a terrific second star in Boston. These two players are quite similar, but Jaylen having less injury history makes him much more athletic on both ends and gives him a higher ceiling.
Small Forward: Wiggins vs Tatum
- Advantage: Tatum
§ Wiggins was an All-Star game starter this year, and while he's been much better than expected, he is not on the same level as Tatum. On Jayson's best night, he's a top 3 player in the league. We will never say that about Wiggins in any capacity. This matchup isn't close.
Power Forward: Green vs Horford
- Advantage: Green
§ This matchup is intriguing and could make-or-break this series. Al Horford turned back the clock during this playoff run, and even with his 141 games of playoff experience he still lacks finals experience to Draymond, who is going to his 6th NBA finals. Dray's best games have come as a point forward, where he facilitates the ball and runs the floor while letting the guards make plays off the ball. Horford is more of a pick and roll, rebound machine. Their styles are different, but they are equally as effective; Draymond's experience gives him the upper hand.
Center: Looney vs Williams III
- Advantage: Williams III
§ This is the first tough matchup for Looney since Jokic in round 1. In that series, Looney averaged just 13 minutes per game, and less than 5 rebounds per game. Robert Williams is more athletic and physical around the rim and will force the Warriors to beat them on the perimeter rather than inside. Looney was wildly effective against the smaller centers like Maxi Kleber. He might be better suited coming off the bench in this series. If Williams can suit up every night, he is an instant impact player for Boston.
Bench: Poole, Bjelica, Moody vs G. Williams, White, Pritchard
- Advantage: Golden State
§ The top bench players are close from a talent perspective. Both Jordan Poole and Grant Williams have flourished these playoffs. Derrick White is a nice piece for Boston, while Bjelica can be a solid floor spacer and. 3 pt. shooter for the Dubs. The reason Golden State has the advantage is because of the bench's full potential. Moody and Kuminga have barely seen the floor, but against Robert Williams I fully expect Steve Kerr to send Kuminga out there if Looney needs a break. He is the only player in the same realm of athleticism and can help neutralize the paint.
Coaching: Kerr vs Udoka
- Advantage: Is this really a question? Kerr
§ Steve Kerr is back in the NBA finals with the same trustworthy core, and he knows exactly what they are capable of. As a rookie coach, Udoka will make mistakes and give the Dubs chances to capitalize. Kerr's intangibles are unmatchable, so giving him the advantage shouldn't come as much of a surprise.
OVERALL ADVANTAGE: Warriors
Series Outcome: Warriors win 4-2
Finals MVP: Steph Curry
I am very intrigued to watch this series knowing that Steph Curry will further cement his legacy in the process. Win or lose Curry continues to move up the all-time ranks and has taken Steve Kerr along for the ride. Coming into these playoffs Jayson Tatum was breaking into the top 10 in the league, but a win in this series could push him into the top 3-5 range at just 24 years old. The most amazing part of this series is that every player considered a "game-changer" was homegrown with their organization. For all my betting friends, LETS GO DUBS!