STATE OF THE MARINERS ADDRESS: SEASON OUTLOOK
It's finally happening, folks. The 2022 MLB season is upon us – a day most, if not all, baseball fans did not think was ever coming. If I never heard the words "collective bargaining" again, I'd be a very happy man. Come Thursday, April 7th, I will be re-entering a relationship with my one true love: the Seattle Mariners. It's been an abusive relationship for as long as I can remember. We've had some great moments together – 116 wins in 2001, Ichiro's record-breaking season in 2004, the return of Ken Griffey Jr. in 2009, every Felix Day we've ever had, and competitive baseball down to the final weekend in 2014, 2016, and most recently, 2021. However, akin to all abusive relationships, every year has ended in heartbreak and emotional scarring wondering what could have been and mentally understanding that they'll never change.
BUT HERE I AM AGAIN.
And this year – like I say every year – just might be different. With 90 wins last season and being in contention until Game 162, our beloved GM Jerry Dipoto went to work. No, we didn't end up with cheater Carlos Correa, the Coors Light Special Trevor Story, or Thumbs-Down Javy Baez. Good ol' Jerry did what Jerry normally does: he pulled unexpected moves out of thin air and made this team a true contender.
Enter reigning Cy-Young winner Robbie Ray, and all-stars Adam Frazier and Jesse Winker. Bringing in Ray to lead this rotation with durable consistent returnees Chris Flexen and Marco Gonzales, the Mariners have three staples in a rotation that has been anything but stable in recent years. Don't forget about young Logan Gilbert who burst into the league last year. "LoGi" has worked on commanding his off-speed stuff this off-season – the biggest weakness in his game – and has even upped his velocity. With a slider now flashing 89MPH this spring (up from 83MPH last season), the fastball looking as effective as it did all of last season, and a year of experience under his belt, Gilbert is primed to take a huge step forward and could pair with Ray to provide a 1-2 punch that the Mariners could desperately use.
Frazier and Winker join a lineup with Mitch Haniger (.253, 39HR, 100RBI last season), Ty France (.291, 18HR, 73RBI last season), 2020 Rookie of the Year Kyle Lewis, and fellow newcomer Eugenio Suarez who, say what you want about his average, has the most home runs in all of MLB since 2018. The key to the lineup though this season, and what will most likely make this team sink or swim, are the kids. Mets fans, now is the time to look away. Sophomore Jarred Kelenic, entering his age-22 season, finished strong in September and enters
the season penned into the lineup. With all of his WELL-documented struggles last season, he still ended the year with 14HRs in the big leagues. This team has invested a lot into Kelenic, and they need him to not be the second-coming of Dustin Ackley if they are going to make any noise this year.
There's also another youngster who you may have heard of, who is increasingly likely to start the year in centerfield in Seattle: Julio Rodriguez. If you haven't heard of him, well you will soon. The 21-year-old is not just knocking the door to the big leagues down. He's breaking it off the hinges with a battering ram bigger than one we've ever seen. The #3 prospect in all of baseball is hitting .370 this spring with two homers (one of them of the inside-the-park variety), six ribbies, and showing that he is every bit ready to enter the big leagues. It's JULIOOOOOO time in Seattle. And if he and Kelenic can burst onto the scene this year and plug themselves into this lineup with Frazier, Haniger, France, Suarez, and Lewis, this lineup is going to score. And I'm here for every last bit of it.
The bullpen was one of the best in baseball last season, and they have every reason to be just as good if not better this year. With Paul Sewald, Diego Castillo, and Drew Steckenrider returning to the stable and leading the charge, the team has young fire-baller Andres Munoz coming back from Tommy John surgery and looking like their most exciting relief arm since Edwin Diaz (the good one). Add free-agent signing Ken Giles, a former closer himself who also is returning from Tommy John surgery after missing last season, and this bullpen should (hopefully) be as stable as they were in 2021.
With a farm system that is #1 by Baseball America and #2 by MLB Pipeline, Baseball Prospectus, and Keith Law, this team is set up for years to come. They're also sitting at $92 million in payroll this season, which checks in at only 22nd in the league, which gives Dipoto flexibility to add at the deadline and also be a player in free agency next season as well. It's an exciting time in Seattle. I've gone through this rebuild since 2019. I've followed Kelenic, JULIOOOOOO, Gilbert, and young pitchers Matt Brash and George Kirby – both of whom will also be debuting this season – through the minors. I've watched them all grow up. I'm practically part of the process. And it looks like this may be the year we finally make it back to the postseason so everyone can FINALLY leave me alone about the stupid drought.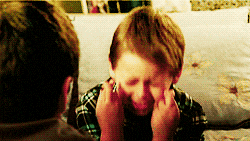 It's time for a prediction, which will undoubtedly be held over my head and be made fun of when it all goes wrong. You heard it here first though: the Mariners will win 91 games this year, and will make the postseason for the first time in 21 years. From there, don't be surprised if the ALCS hits the Pacific Northwest. LET'S GO!