The Good, The Bad, The Ugly… and the Lakers: Playoff Edition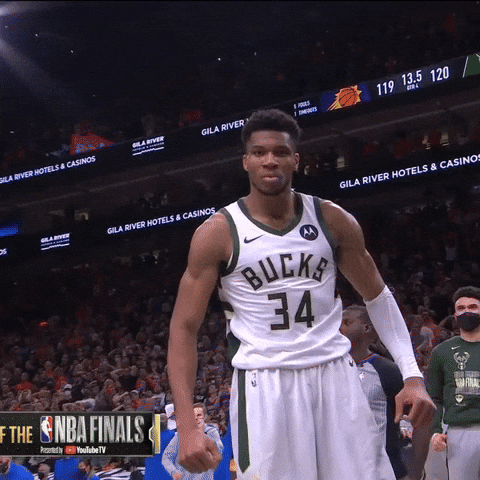 Let me start by saying that my second half predictions were either spot on, or awfully wrong.
Where I was right: The Cleveland Cavaliers played their way out of the playoffs and into the play-in, then proceeded to lose both games and miss the playoffs altogether. It was easy to see this coming; they were missing their best player, and the young core lacked experience.
Where I was wrong: My LeBron bias seemed to take over when I said they would make the playoffs, win a series, and he would lead the league in scoring. I went 0 for 3 here, and the playoffs will be Lebron-less once again.
But let's get into the good stuff. The playoffs started this weekend and we already saw some interesting games and matchups. Injuries and short rotations seem to be a real factor early on, and there's plenty of potential to see a first-time champion this year.
The Good: The Suns, Grizzlies, Sixers, and Bucks all seem to be fully healthy heading into the postseason. The Warriors and Nets and almost there; Steph is slowly working back up to full speed, and Ben Simmons is ramping up his activity with hopes to play in the series.
The Bad: Denver and Chicago are missing key components of their roster in Jamal Murray, MPJr, and Lonzo Ball. Dallas is trying to get Luka back in the lineup, but he already missed game 1. Injuries can really sway some of these series, considering Denver made the conference finals when fully healthy, Chicago was the #1 seed in the East until Lonzo's injury and Dallas is the favorite in this series if Doncic plays.
The Ugly: The Pelicans snuck by the Los Angeles Clippers due to Paul George's injury. They truly took advantage of an ugly year from both L.A. teams. The roster is solid, and there is plenty of star power with Ingram, McCollum, and Valanciunas. But they are not experienced enough to win and don't have the depth to keep up with the Suns. That series could get ugly.. fast.
The Hawks dominated their play-in games and find themselves as the underdog in a series with the Miami Heat. Trae Young may be the best player of the two rosters, but the next handful all come from the Heat. Miami is superior on both sides of the ball, and has a far more experienced coach. Trae is going to score in bunches, but that could be their only storyline in an otherwise ugly series.
Here's what I expect to come out of the playoffs this year:
Suns vs (8) Pelicans: Suns in 4

Grizzlies vs (7) Timberwolves: Grizzlies in 6

Warriors vs (6) Nuggets: Warriors in 5

Mavericks vs (5) Jazz: Jazz in 6
Suns vs (5) Jazz: Suns in 5

Grizzlies vs (3) Warriors: Warriors in 6
Suns vs (3) Warriors: Warriors in 7
Heat vs (8) Hawks: Heat in 5

Celtics vs (7) Nets: Nets in 6

Bucks vs (6) Bulls: Bucks in 5

76ers vs (5) Raptors: 76ers in 6
Heat vs (4) 76ers: 76ers in 7
(3) Bucks vs (7) Nets: Bucks in 6
(3) Bucks vs (4) 76ers: Bucks in 6
(3) Warriors vs (3) Bucks: Bucks in 6
Let's see how many of these I will get wrong! I'm sure at least a few predictions will be off as always, but I am confident in my pick of the Milwaukee Bucks repeating as champions!